PhD Nutrition @ Bodypower Expo
After the success they had with Nest in launching their PhD Women stand last year they asked us to work with them in creating a new stand to highlight their main product pillars.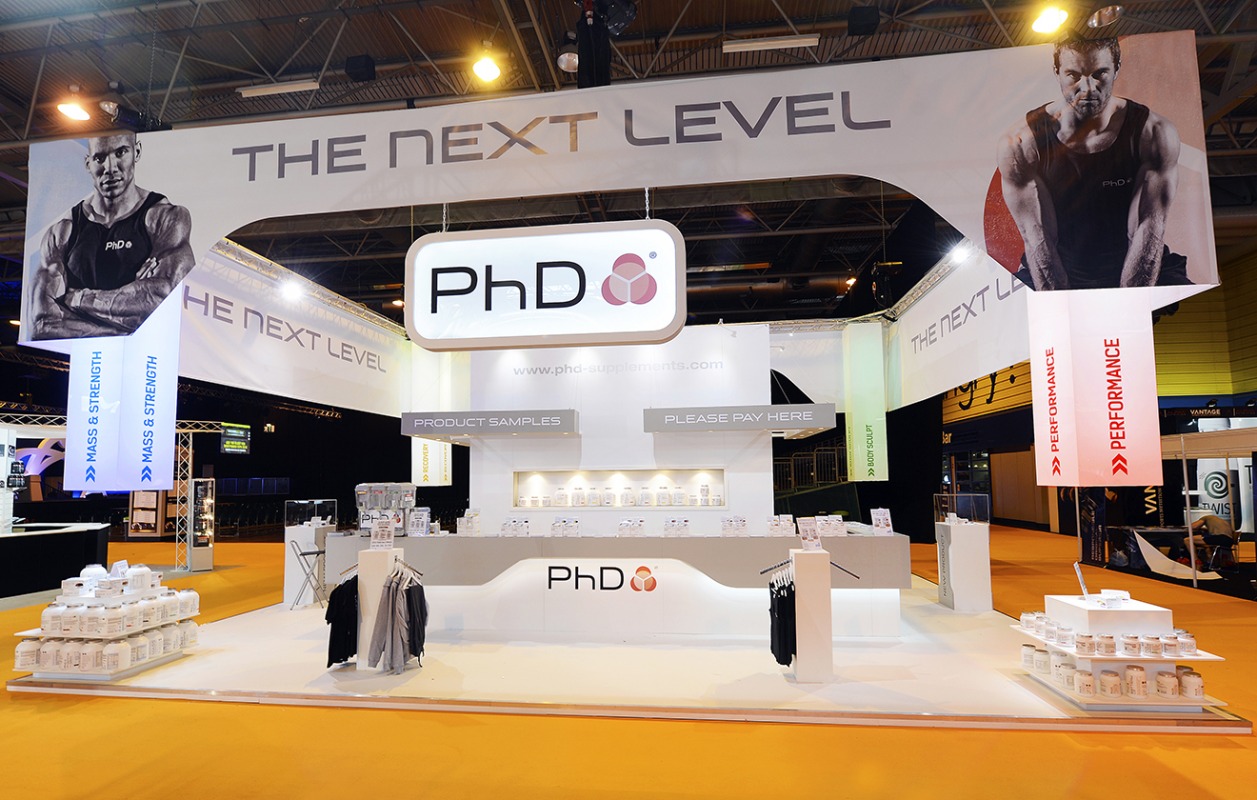 The space needed to incorporate a sales area, product sampling zone, 4 clear display spaces, a stage and clothing displays as well as a way of highlighting new, innovative products.
Nest took the structure to 6m and suspended 4 huge acyilic cuboids at each corner, each with internal LED illumination. The branding was kept simple to allow focus to product areas and clear, concise messaging. The rear of the stand faced a large show theatre and we positioned the PhD stage facing the main entrance/exit to take advantage of the increased footfall.
The show was their busiest ever and the stand has now been stored for next year..