The Spirit of Lifeplus 2014
Lifeplus is a company that specialises in the well being of your mind and body and promotes healthy living. More details can be found here http://www.lifeplus.com/uk-en/web-section/company
Our challenge was to design and project manage their largest ever 2 day experiential event at Messe Stuttgart, Germany in May 2014. This was not going to be like any other conference – this was to be a unique celebration for over 5000 people from 10 different countries.
The two day event consisted of:
Friday: A recognition awards gala for 1100 people. This included a three course meal with a 5 piece live band and a DJ until 1am.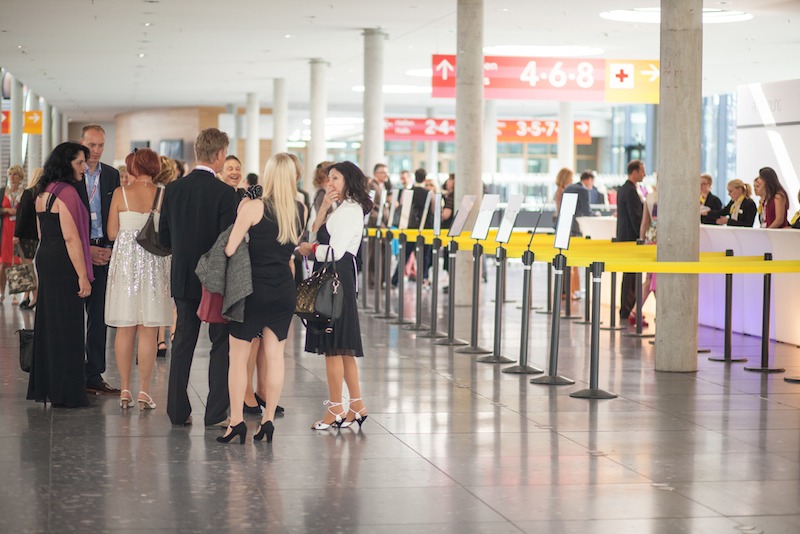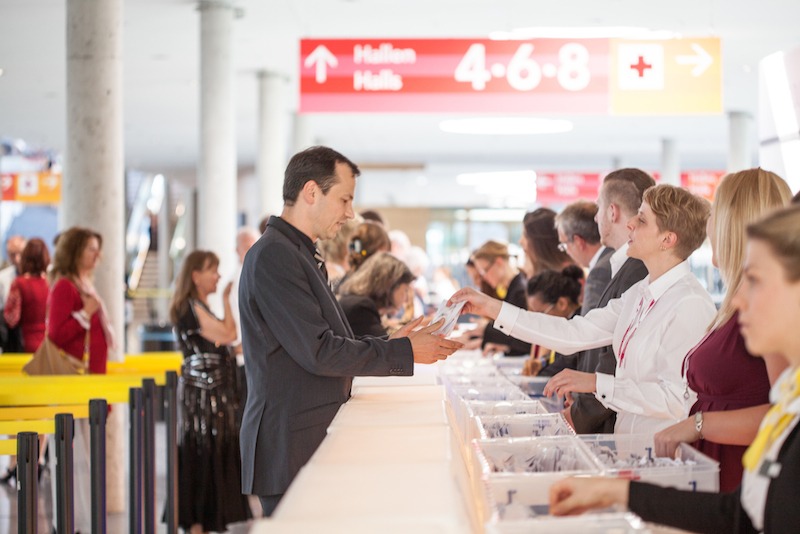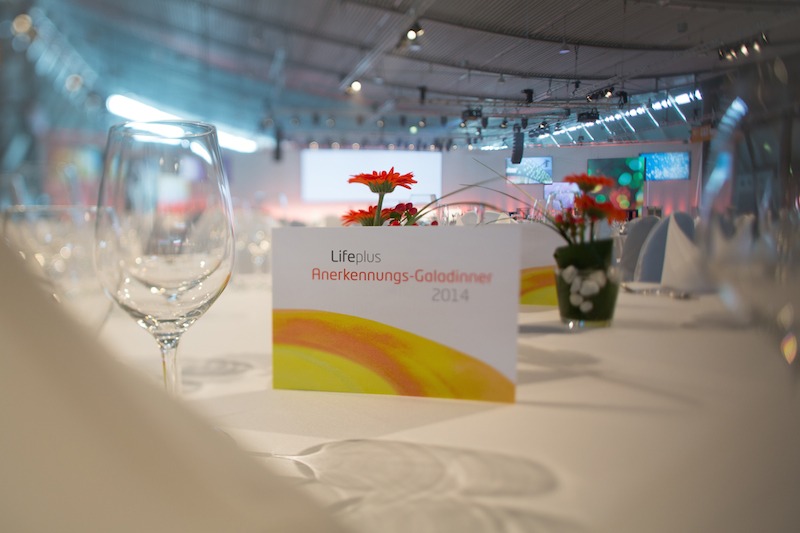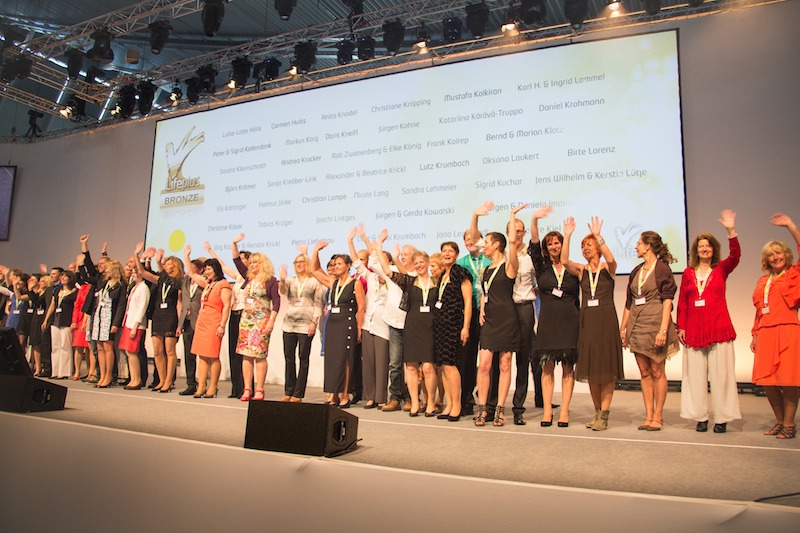 Saturday: The main presentation, featuring 9 speakers and over 150 awards being given out on stage and was presented to an audience of over 5000 attendees from all over the world.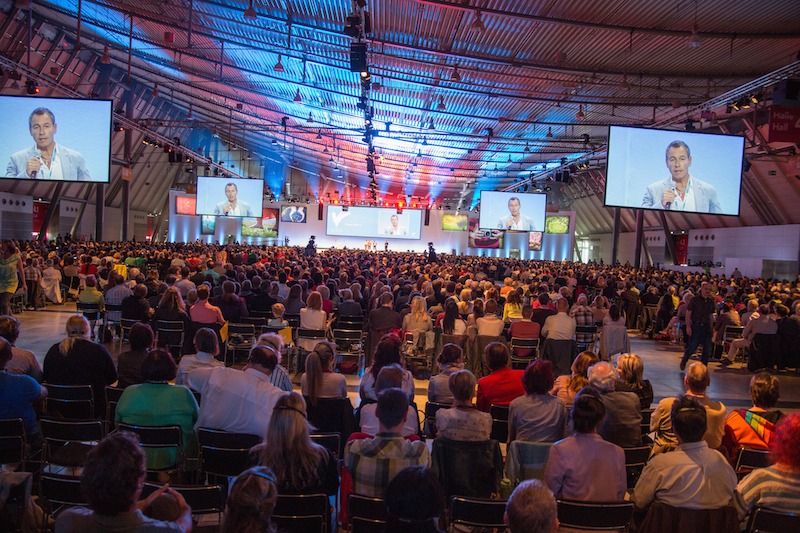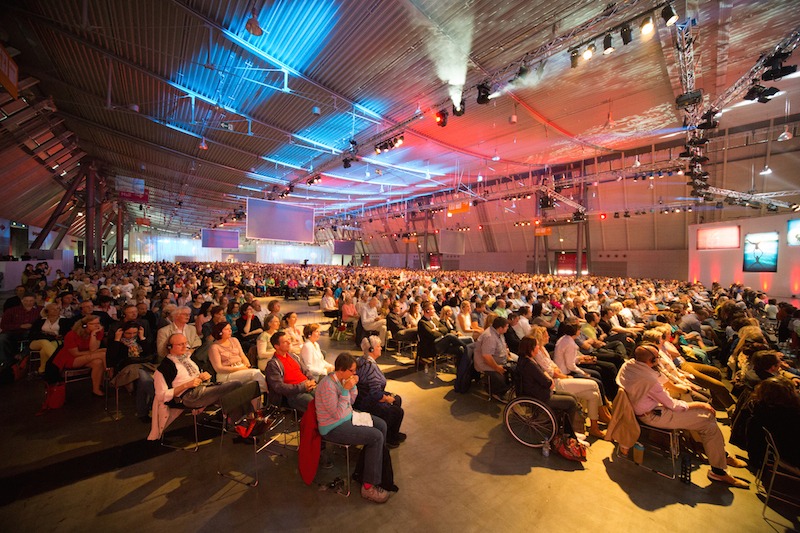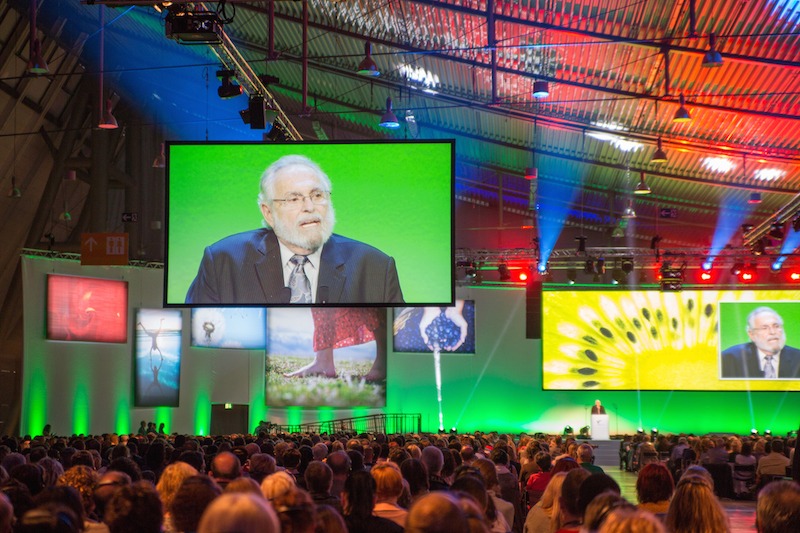 Saturday evening was the event party which accommodated 2500 guests. Entertainment was a 9 piece live band and a DJ until 3am. There was also a cocktail lounge!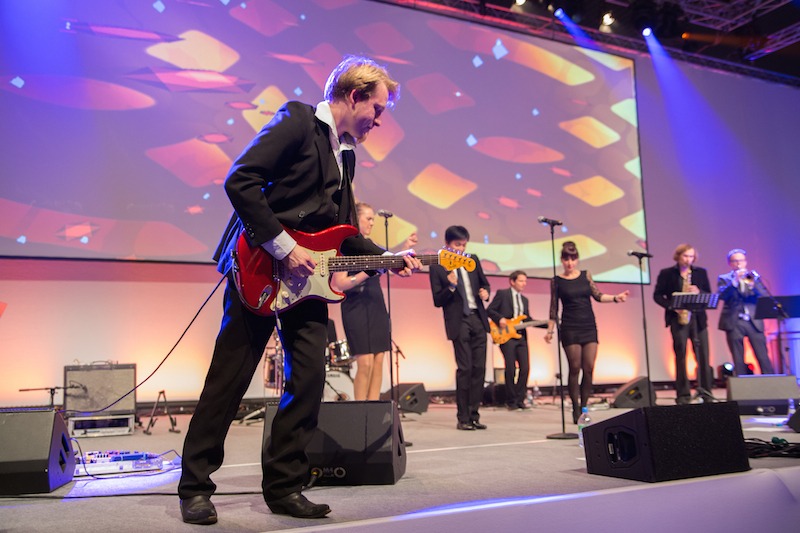 The event stretched across two halls and east side of the Messe. Nest organised simultaneous translations in 7 different languages via headsets to all of the delegates. We also introduced a new interactive exhibition area for the lunchtime break which consisted of everything from neck massages to yoga classes whilst also serving lunch to 2500 people.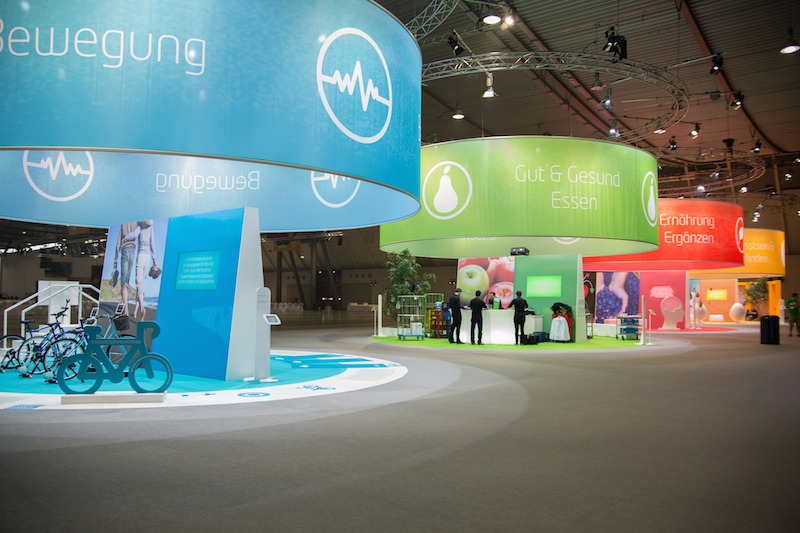 There were 4 interactive zones promoting healthy living under the Lifeplus formula:
Zone 1 – Staying Active – Where visitors could take part in a yoga class, use exercise bikes and get top tips and facts on staying active.
Zone 2 – Eating Well – Which included a healthy smoothie bar, a live healthy cooking demonstration from a chef who gave out top tips and recipe cards on healthy eating.
Zone 3 – Nutritional Supplementation – here you could discover facts on supplementation and information via video screens.
Zone 4 – State of Mind – A space that gave delegates the opportunity to take part in meditation. Sitting in a specially designed egg chair with noise cancelling headphones playing meditation sounds allowed visitors to get away from the busy show for a moment. You could also opt for a neck and shoulder massage under the scent of relaxing aromatherapy oils.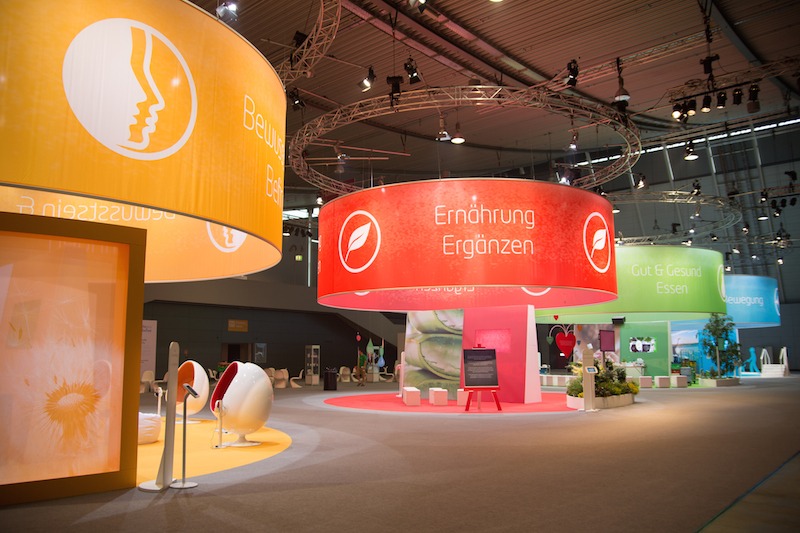 Other zones included a Foundation area for the Lifeplus charity, a merchandising area where delegates could purchase lifeplus branded items and a 'meet the experts' area where experts gave presentations to delegates on how they found their success.
Nest designed and project managed the entire event and through our partners, delivered catering and production management including audio, video, lighting, rigging, logistics and delegate traffic management, security and photography to name just a few…