Biamp at ISE/InfoComm 2018
Biamp, a US company that has been designing and manufacturing professional audio visual (AV) solutions since 1976. Makers of high end equipment that manages the audio in airports, train stations, hospitals, auditoriums and conference rooms. There products cover both audio and video. Biamp attends the two largest AV shows in the world each year, ISE, Amsterdam and InfoComm, Las Vegas/Orlando.
Nest Studios were appointed due to the need to update the look and feel of there existing booth with a more modern contemporary look. They had some new product offerings and needed a solution to better express there brand. This was an opportunity to inject a modern aesthetic into the booth design with a shift to there approach to how they conduct business in the booth.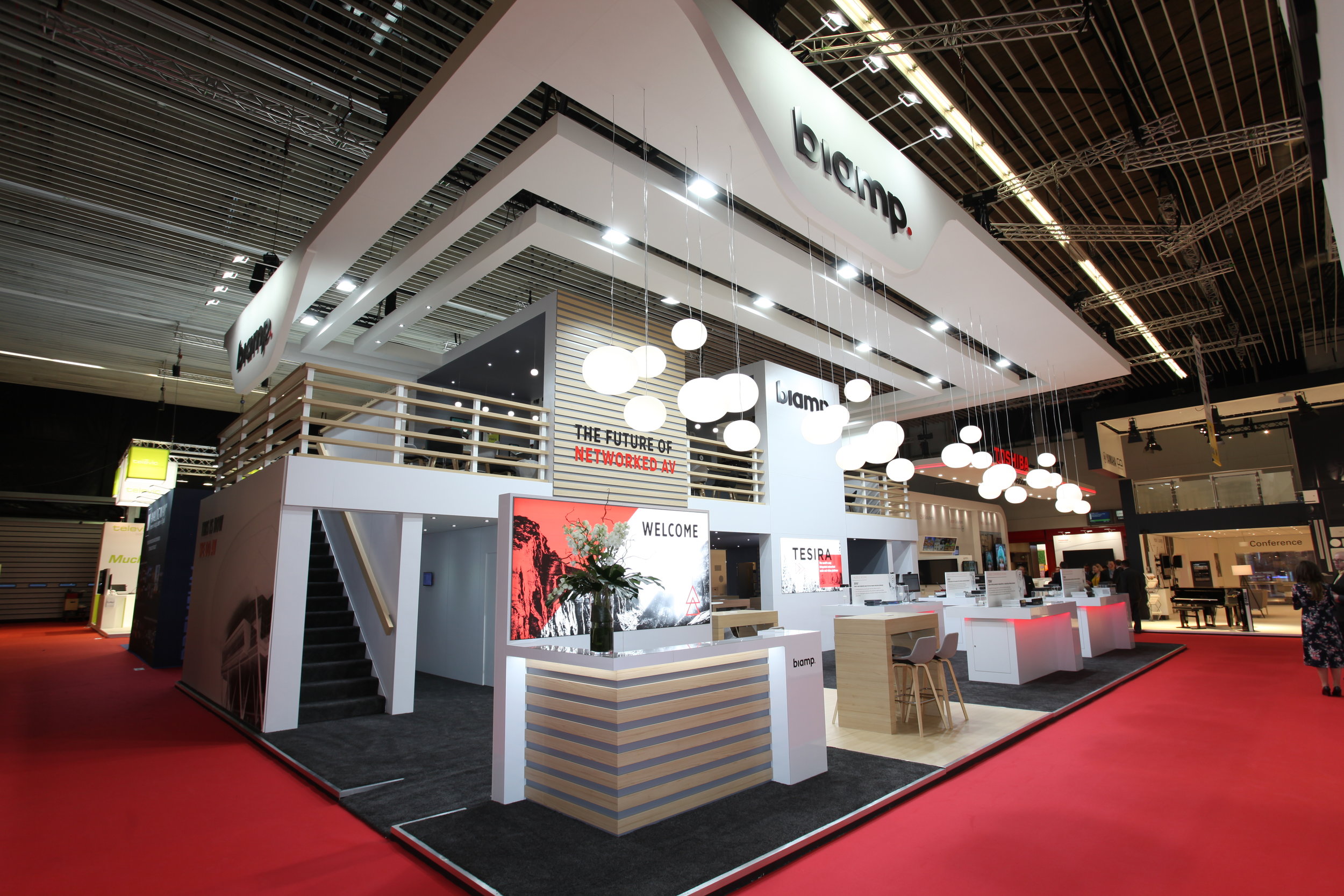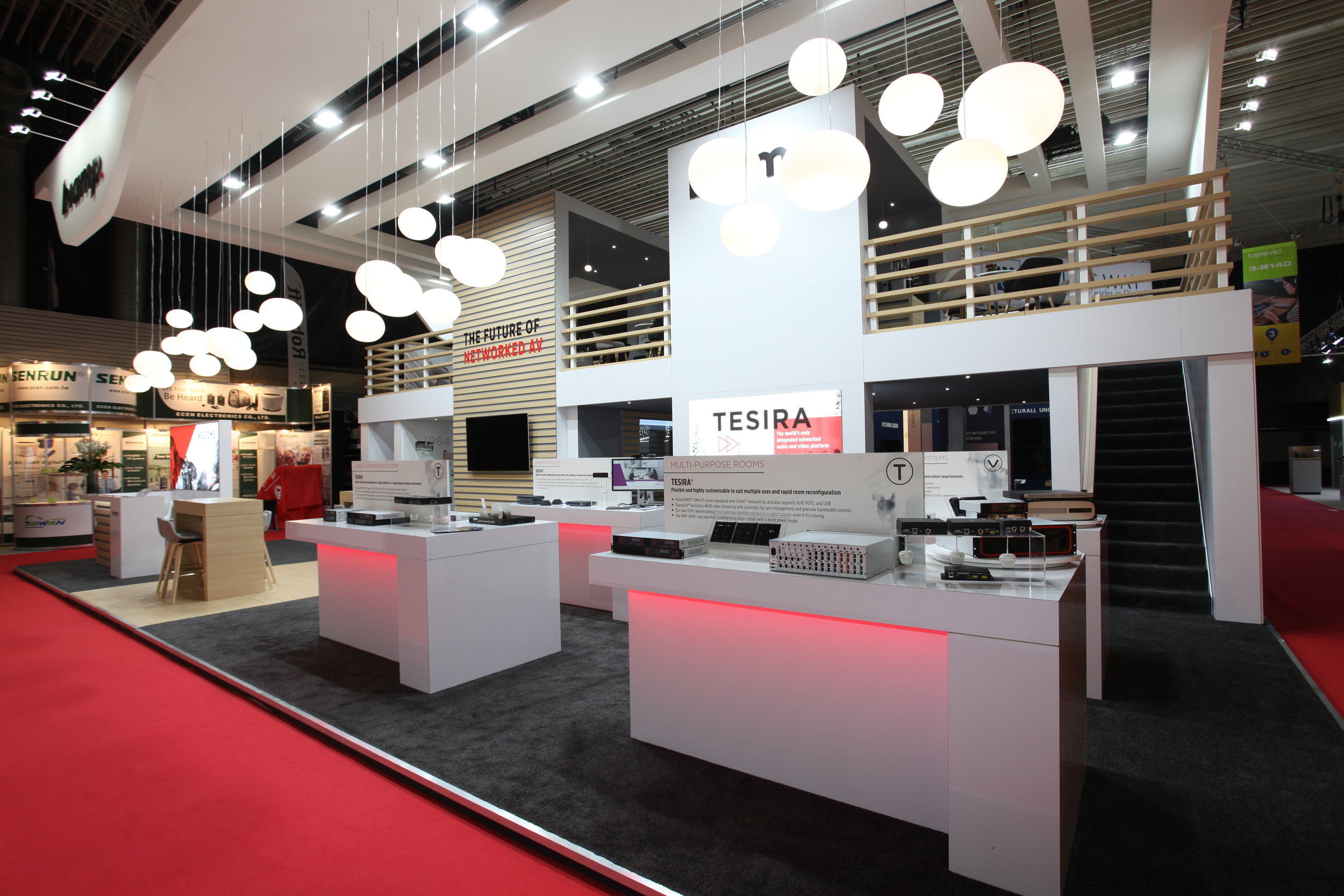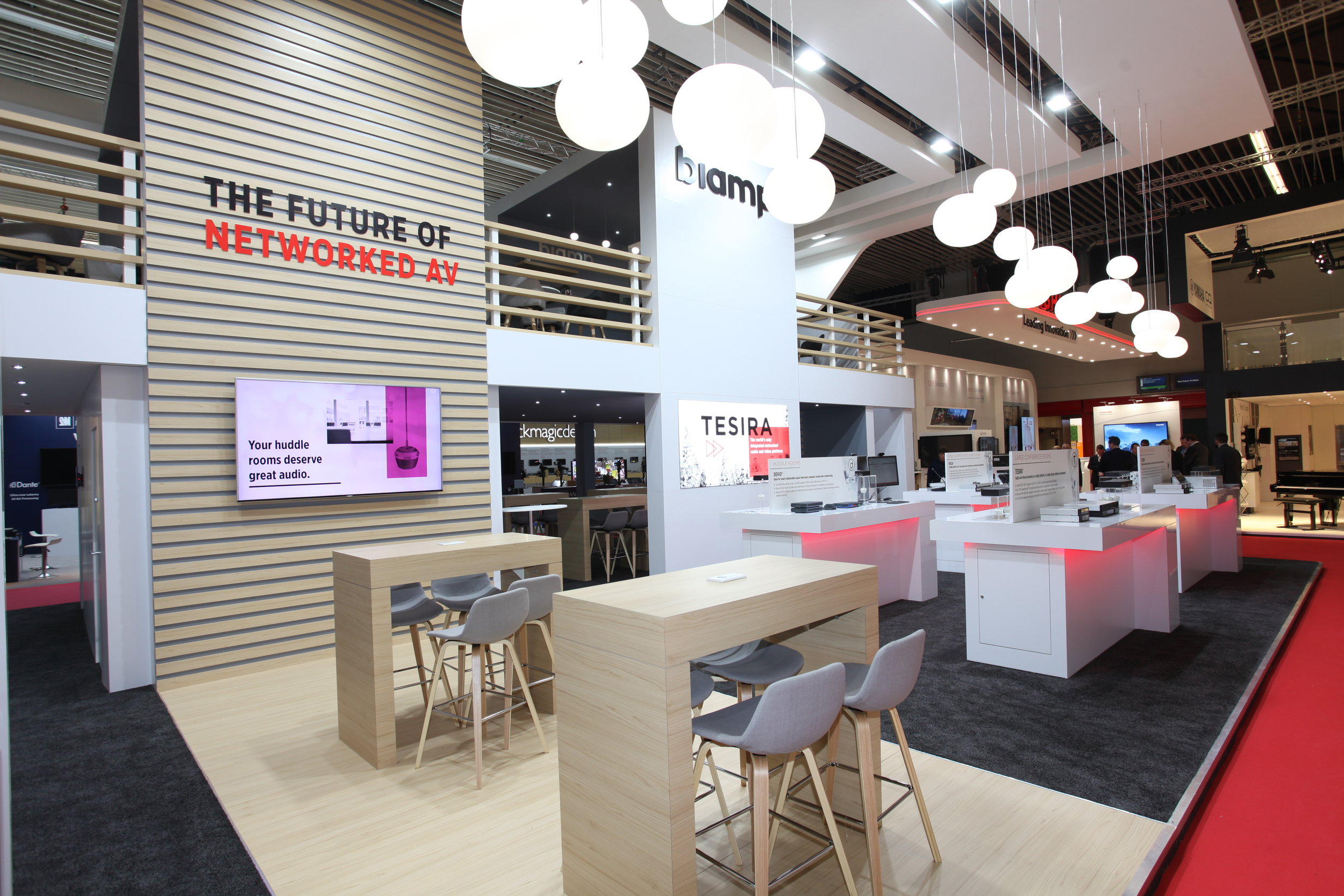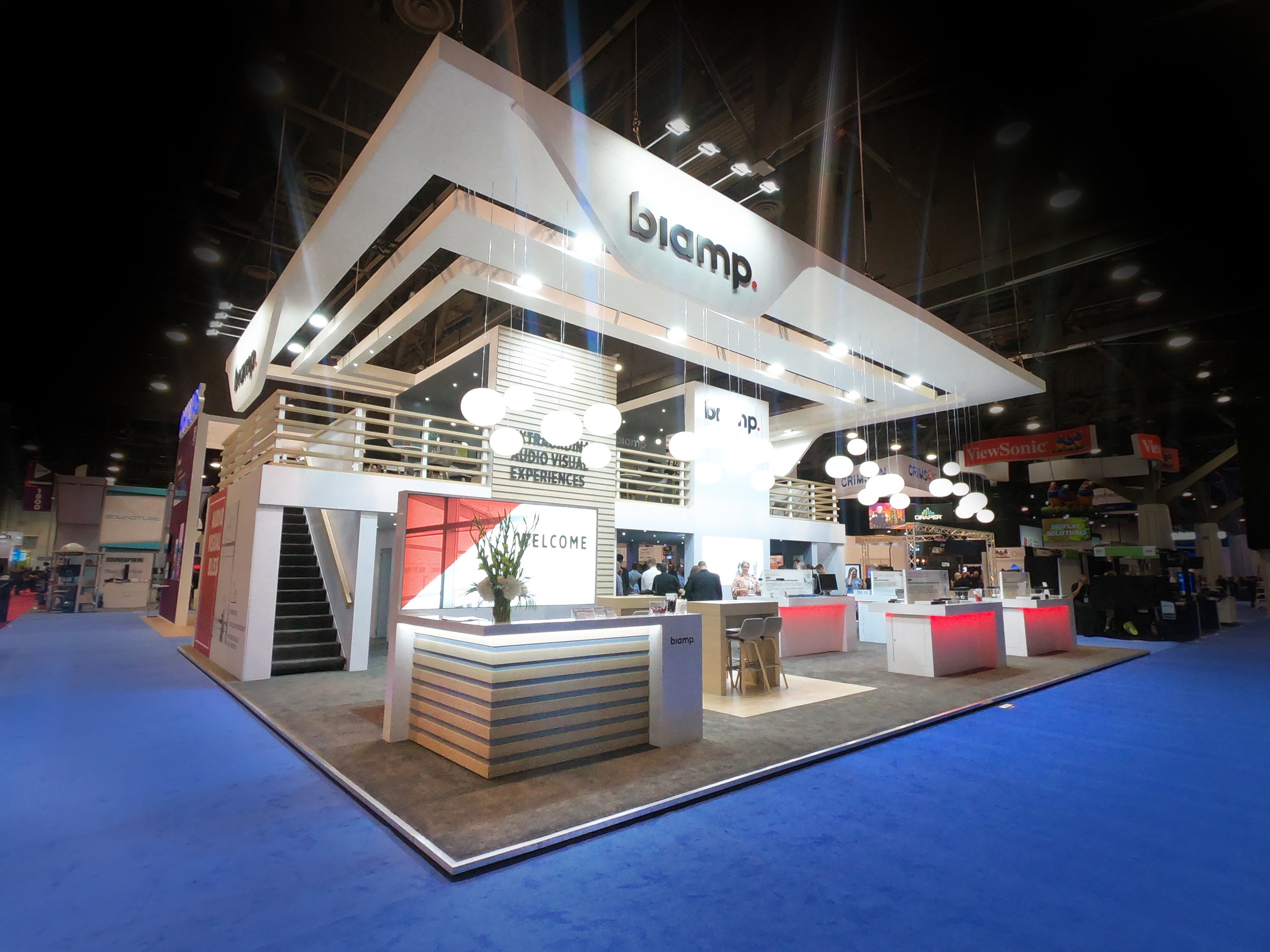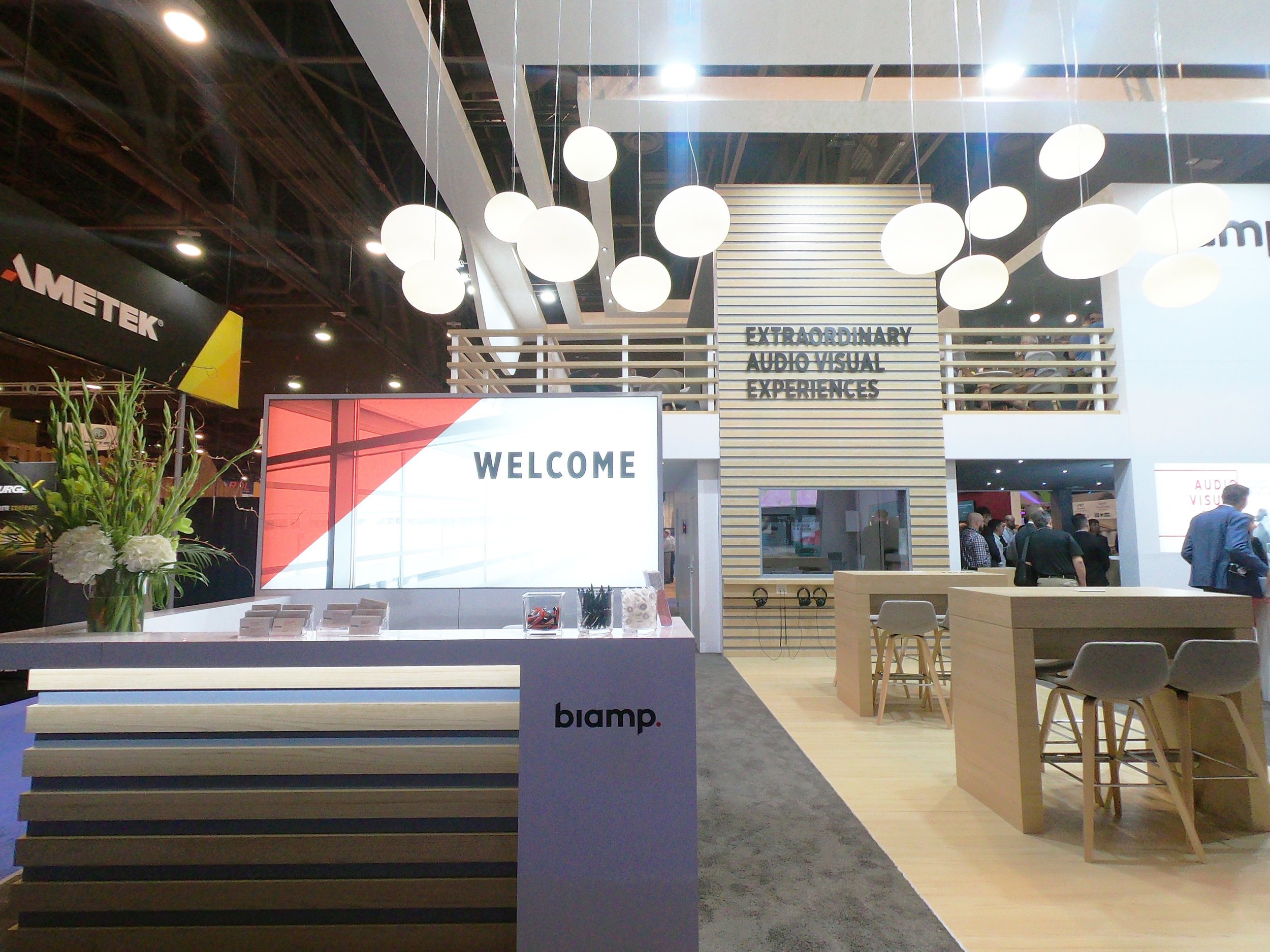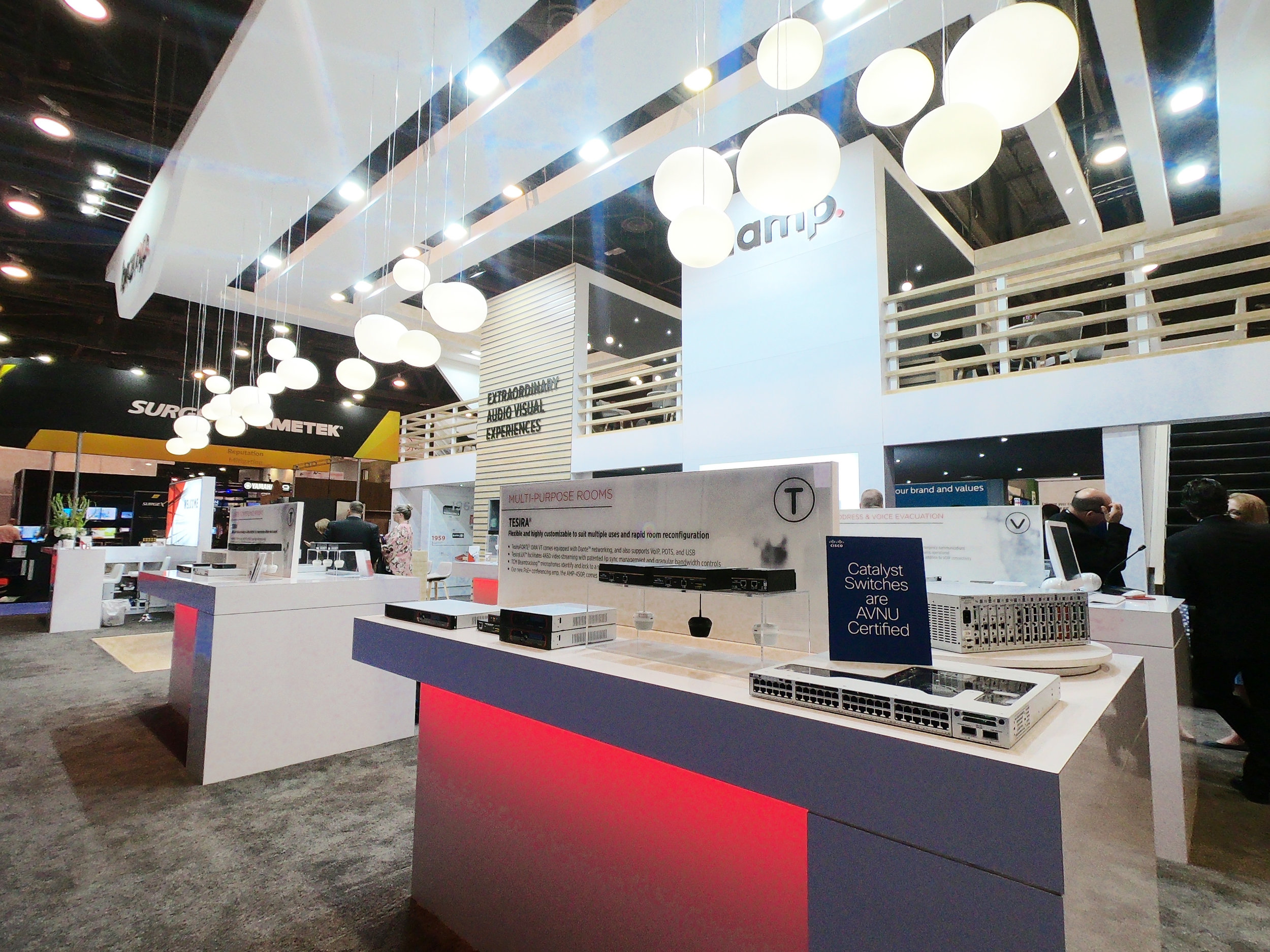 The new booth had to accomplish the following:
Create flexible, dynamic spaces that encourage meaningful interactions, whether they are intimate conversations or full-scale presentations.
Provide support for increasing our use of interactive media via video screens and touch screen displays as we are no longer bringing printed collateral.
Rethink product displays to allow a complete view of the product in a clean, modern way. Our goal is to reduce the amount of physical product that we bring to our tradeshows. Our audience is very "hands on." They seek interaction with the product and we would be looking to create a digital solution that could show case the products and how they are used in certain applications. Think about product displays as showing key applications with the flexibility to adjust the types of applications we show each time. There should be thought given to displaying 'hero' product at each show which would be key new products we're introducing.
Modularity to the design as the booth size varies slightly from one show to another, and one year from another.
Two Story Structure with Café concept on the second floor with tables and chairs for small informal meetings. Need to allow space for Barista and espresso machine.
Presentation/Gathering Area to aid with a heavy presentation schedule so a space with monitor and podium with room for a crowd to gather if necessary.
Huddle Room with Functional Audio, Ceiling Mics, Ceiling speaker, Acoustically insulated walls and large Meeting table/chairs and fully Air conditioned.
Reinforce the Biamp brand and our commitment to quality products and excellent customer service and support.
The solution from Nest met all of these goals and also designing a stand that could work across both events shipping from the UK to USA and installing with a mixture of Skilled labour from both sides of the pond. BIAMP have entered into a long term contract with Nest to build and store their stands on a multi year basis.