Nest dived into the start of the busy season with a five install week, spreading the team around Europe. Take a look at what our team produced with our contractors and suppliers, and where they were in that week.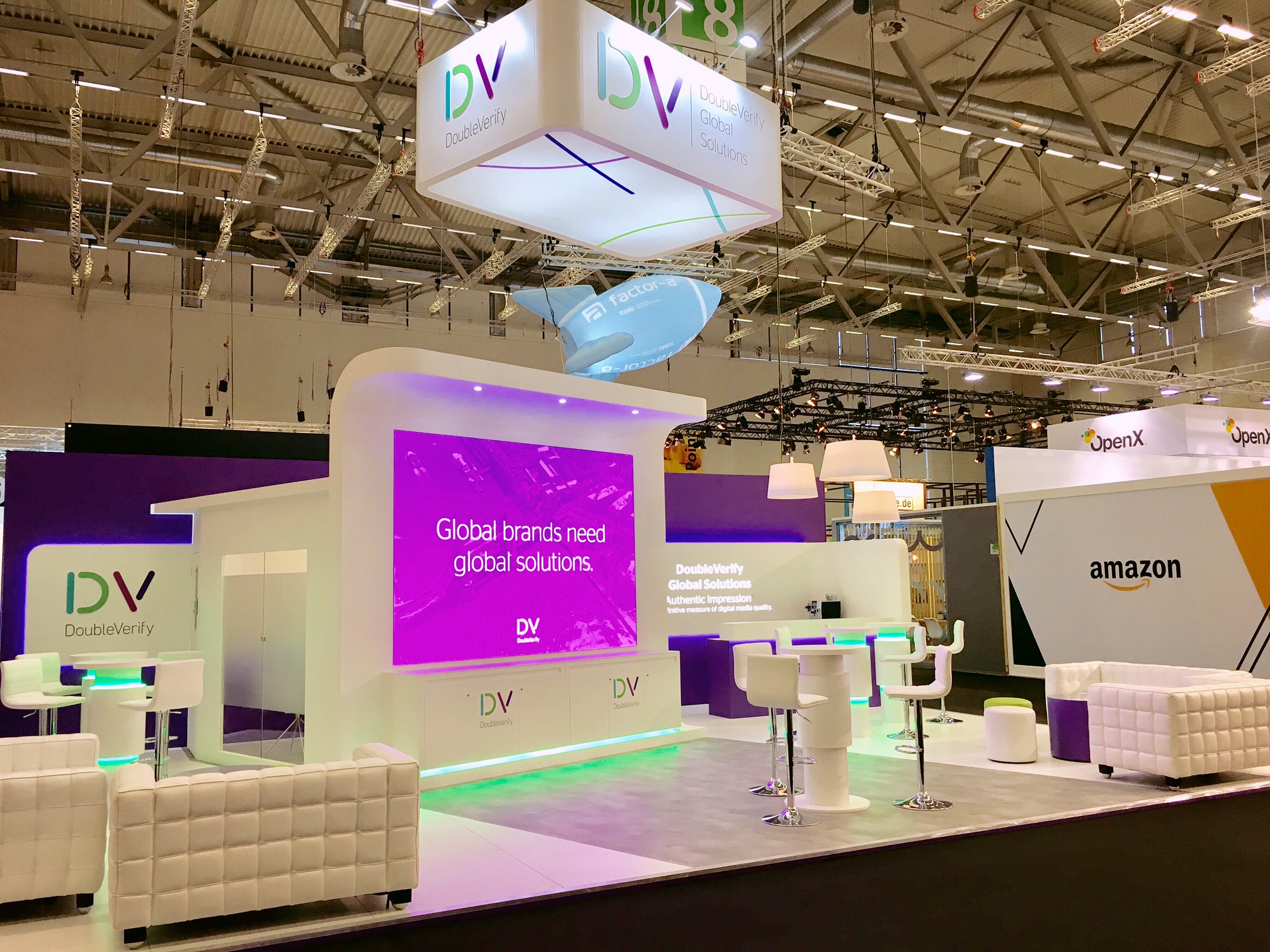 The very creative show, which is 'Dmexco' in Cologne is always a nice show to work at. Some great use of colour, technology and lighting here for DoubleVerify to make their stand very much turn heads at the show.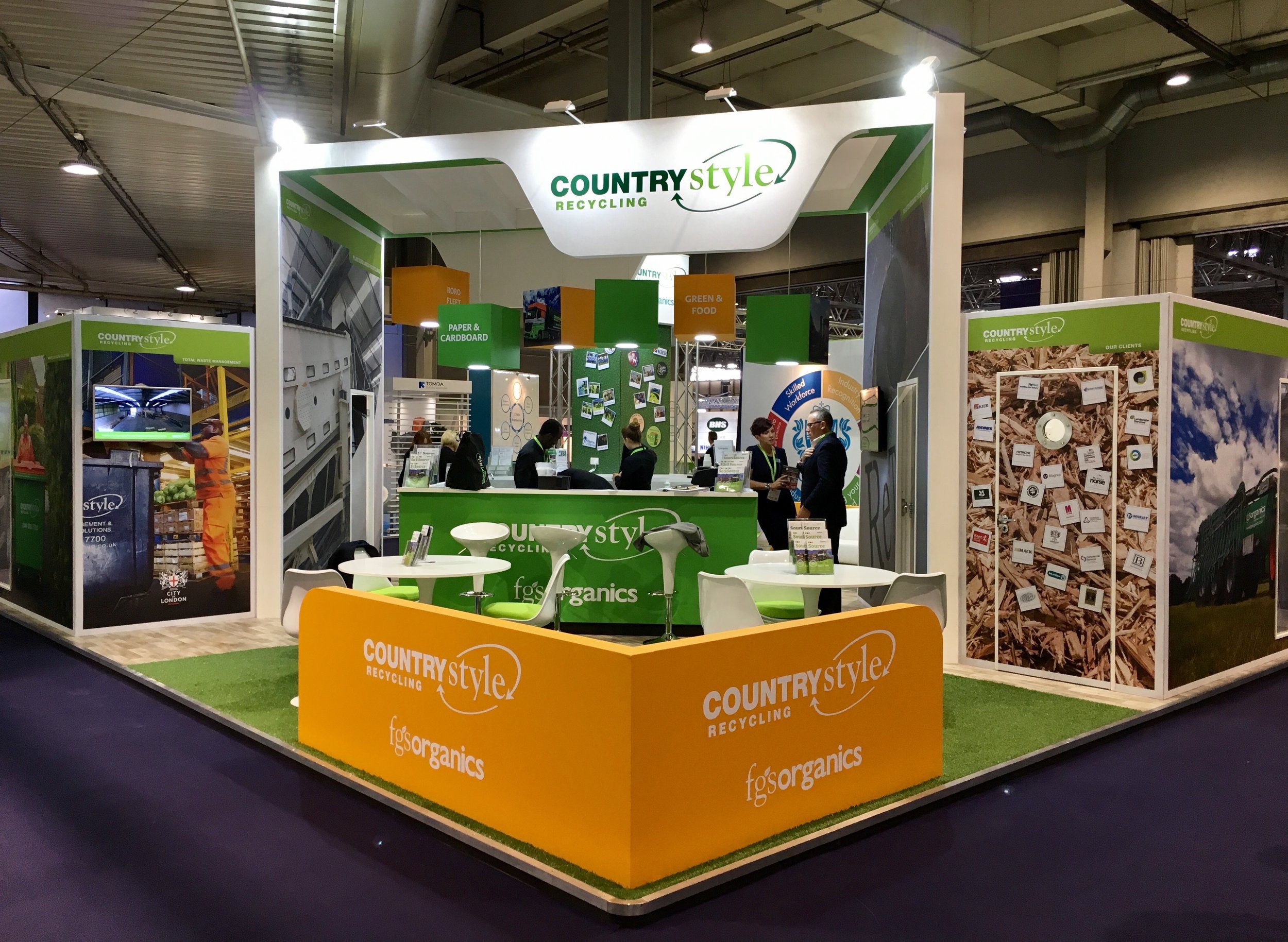 At the NEC, Birmingham we worked with our existing client Countrystyle for the reinstall of their stand at RWM (Renewable Waste Management). This is the sixth year working with the client at the show.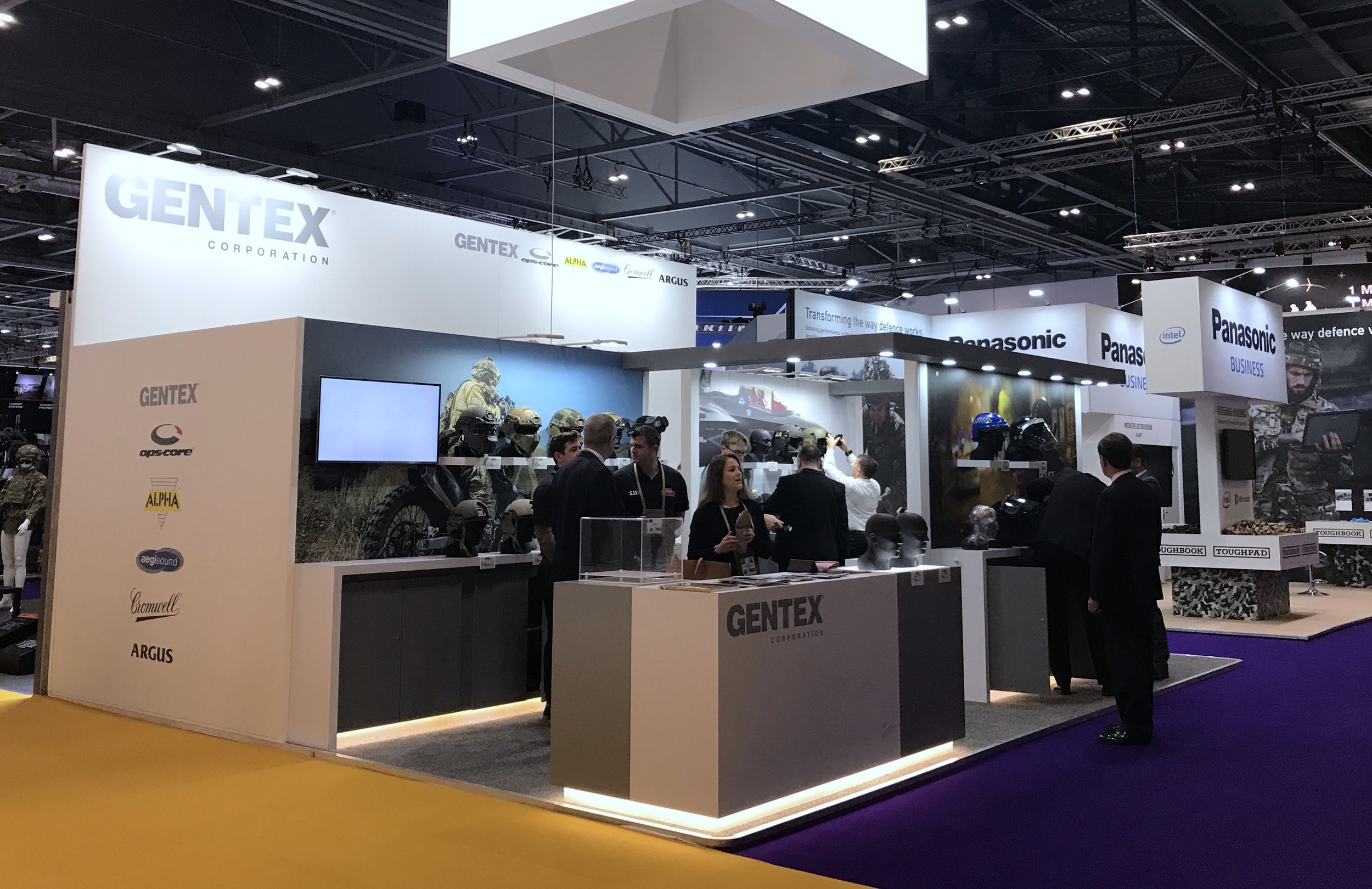 Over to London at the Excel for DSEI, a defence and security exhibition. Our existing client Gentex have a number of different helmet products and technologies they sell within the air, land and sea sectors. After conducting a debrief and asking how the show went, they responded "It was great, and we loved the stand. Thanks for all your assistance." We look forward to working with the Gentex team for the next one.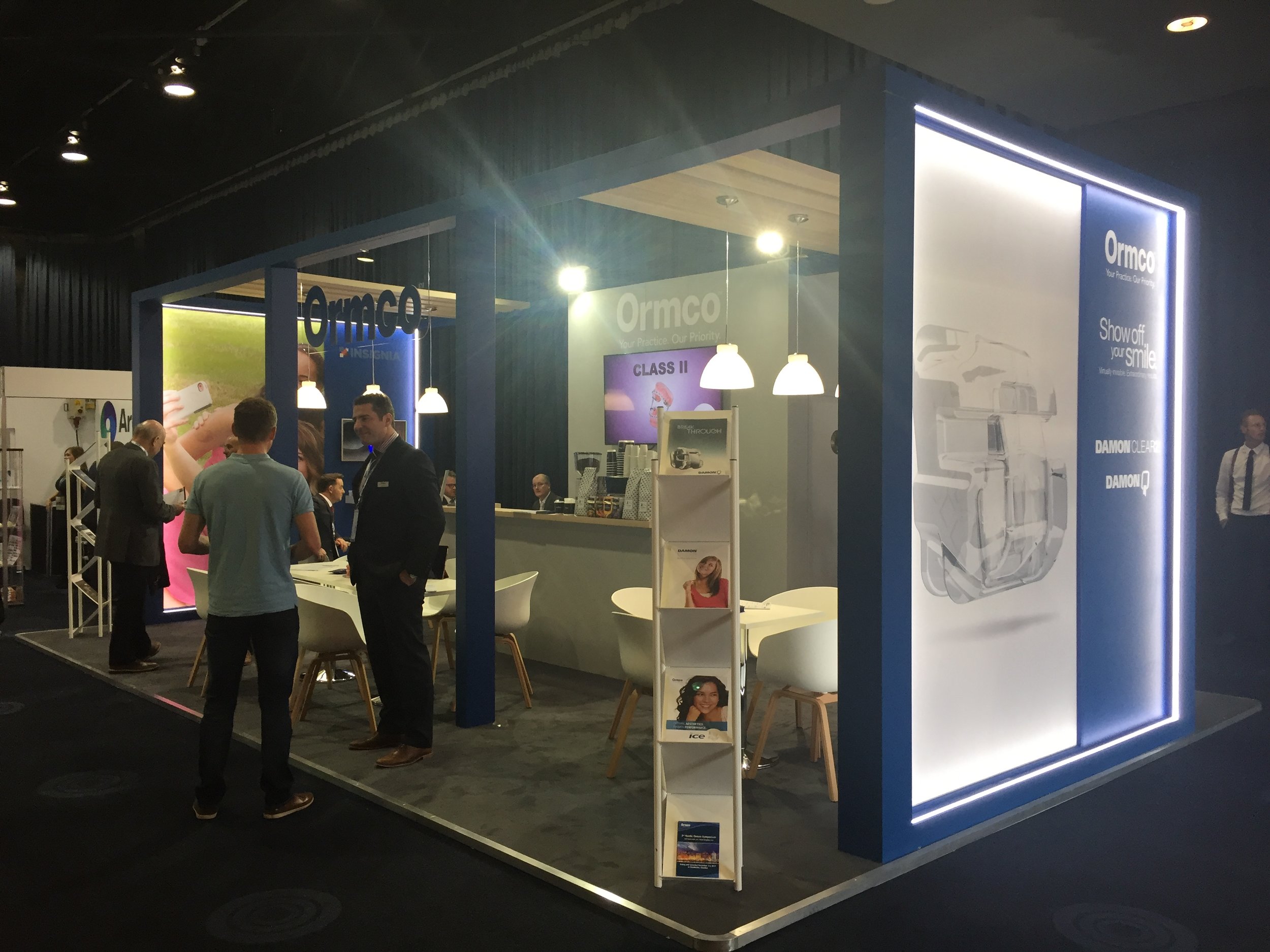 Ormco who supply innovative solutions and support within the orthodontist sector of the dental industry, called upon Nest to design their space at the British Orthodontist Conference in Manchester. Creating a suitable space to meet face to face with visitors to the event.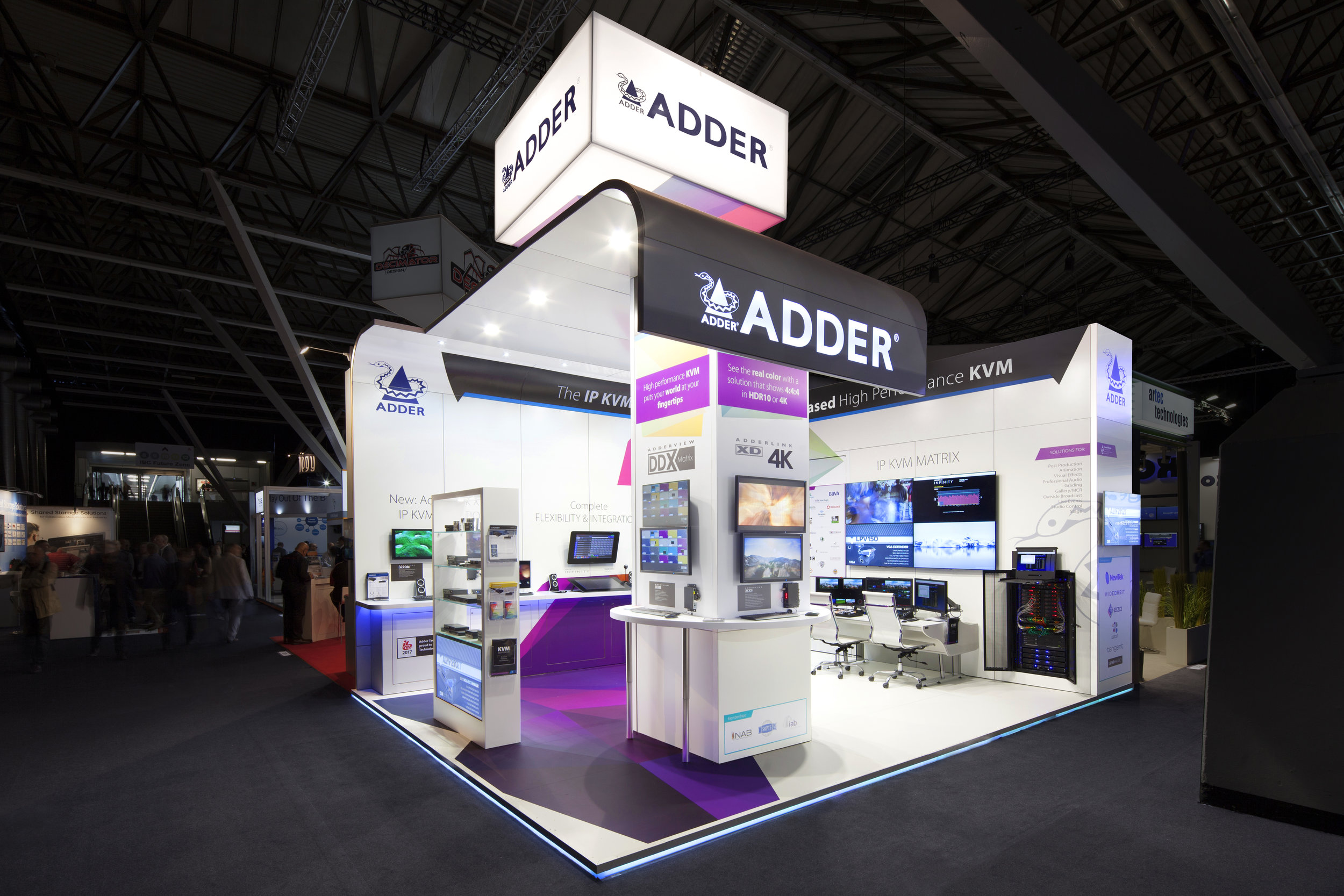 At the RAI exhibition centre in Amsterdam our contractors installed our client existing system stand with new graphics, you'd never tell from this photo that it was constructed from a framework of aluminium system.
If you'd like to get in touch with our team here to help assist you with any event or exhibition requirements please click here for details on how to get in touch.