Markit (formally Information Mosaic) is one of the leading global provider of financial information services. Having delivered a successful stand at sibos 2014 in Boston for Information Mosaic, Markit appointed Nest Studios to design and build their stand at sibos 2015, in Singapore.
The space was divided into four meeting spaces, three semi enclosed bespoke meeting pods and one open meeting space. The central bar and reception serviced the spaces with refreshments.
High quality finishes throughout with retail style illuminated branding gave the space a high quality look and feel.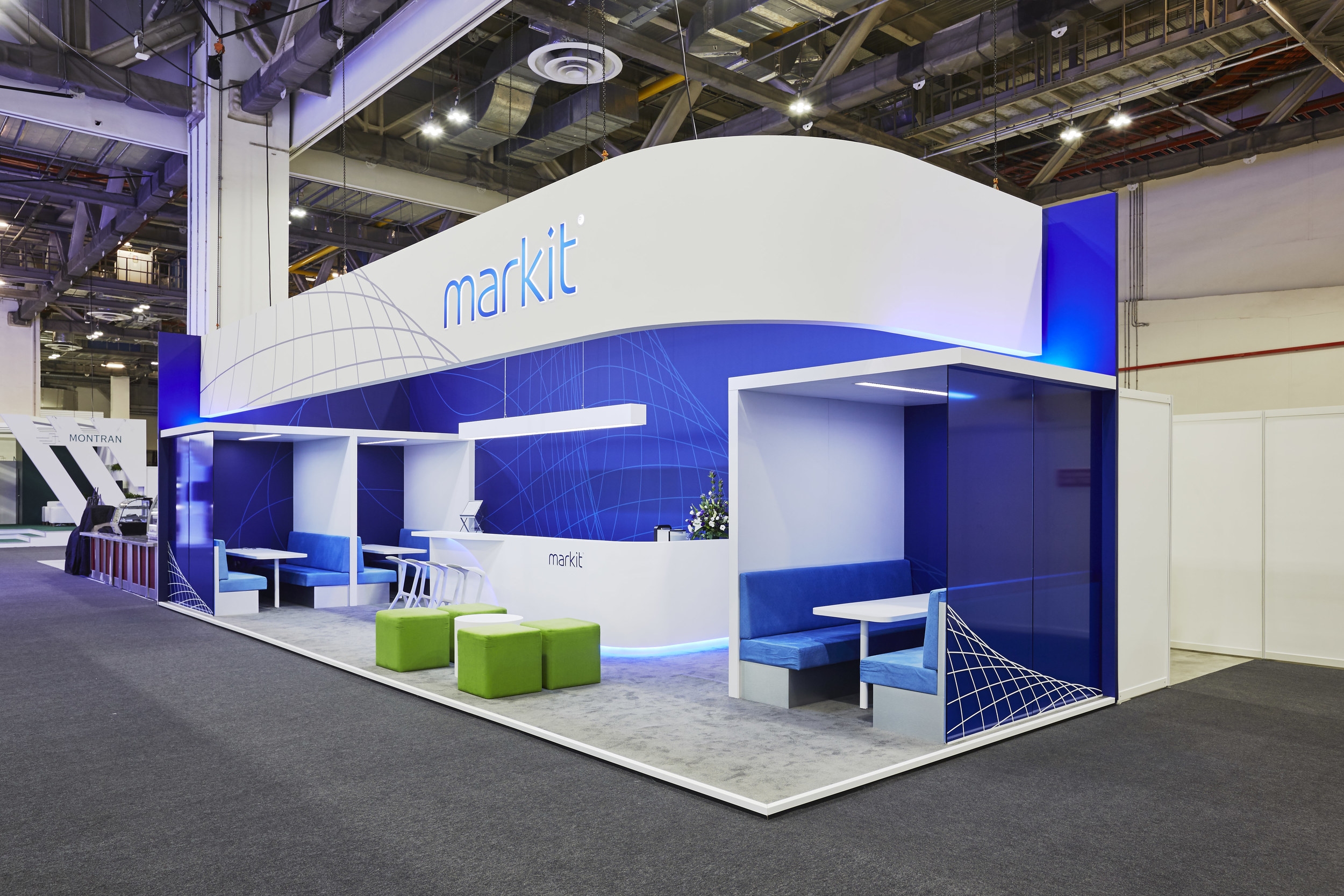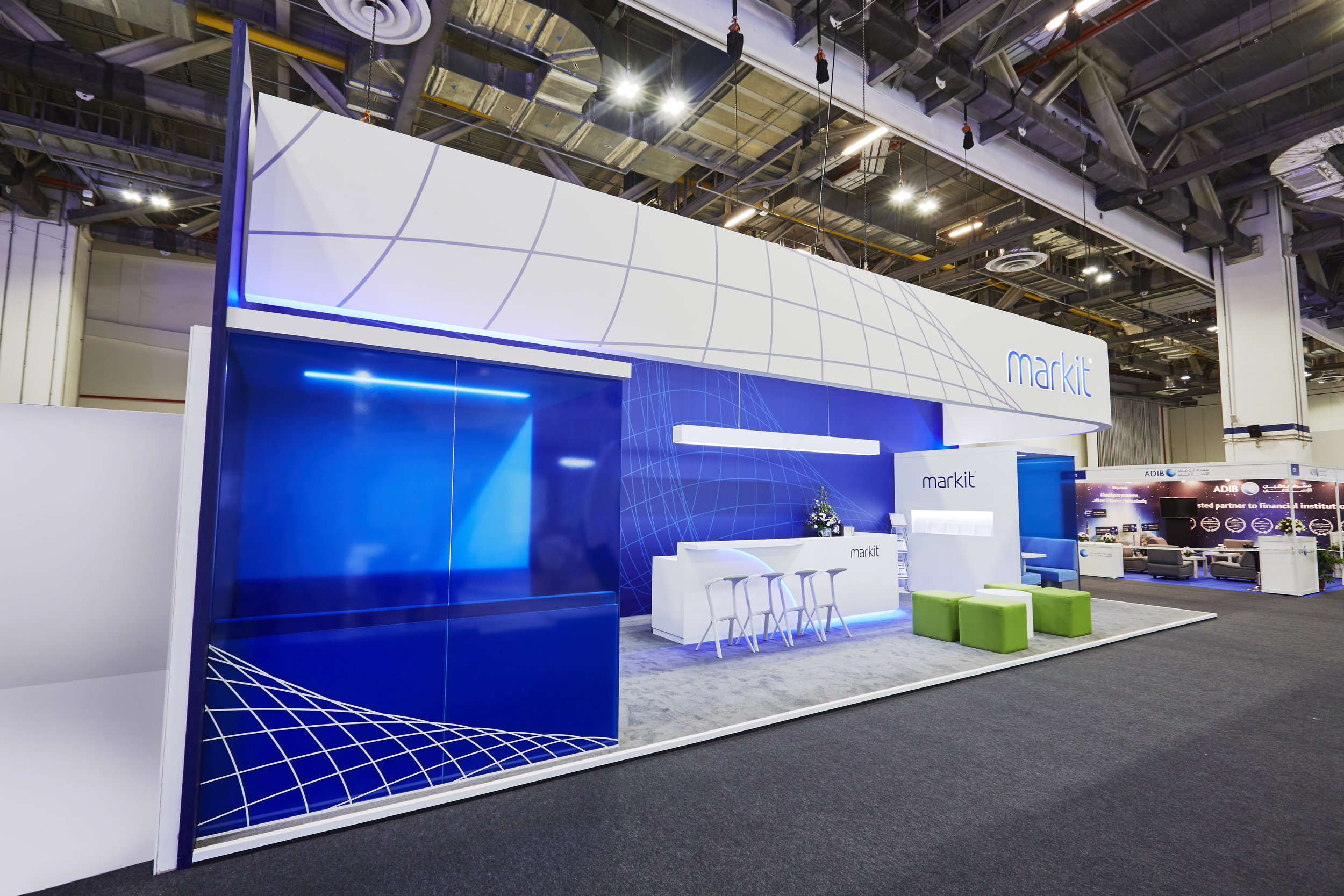 The team are already preparing for 2016 which is being held in Geneva, Switzerland.
For more information on our experience at sibos over the last 20 years click here to view our sibos case study.