Like many other sectors, this is clearly a troubling time for the events industry with so much of the future unknown.
However, as events professionals, we're a resilient bunch. We're working hard to pivot our skills and are currently helping many of our clients to connect with their market via virtual event experiences.
This concept doesn't replace the experiential, tangible impact of a real life exhibition but it does allow our clients to drive their content, continue communications and ultimately drive pipeline for the interim.
Having said that, online events don't have to be stand alone, they can also work in tandem with live events creating hybrid experience providing longevity post show and help improve your carbon footprint associated with the event.
Virtual Exhibition Stand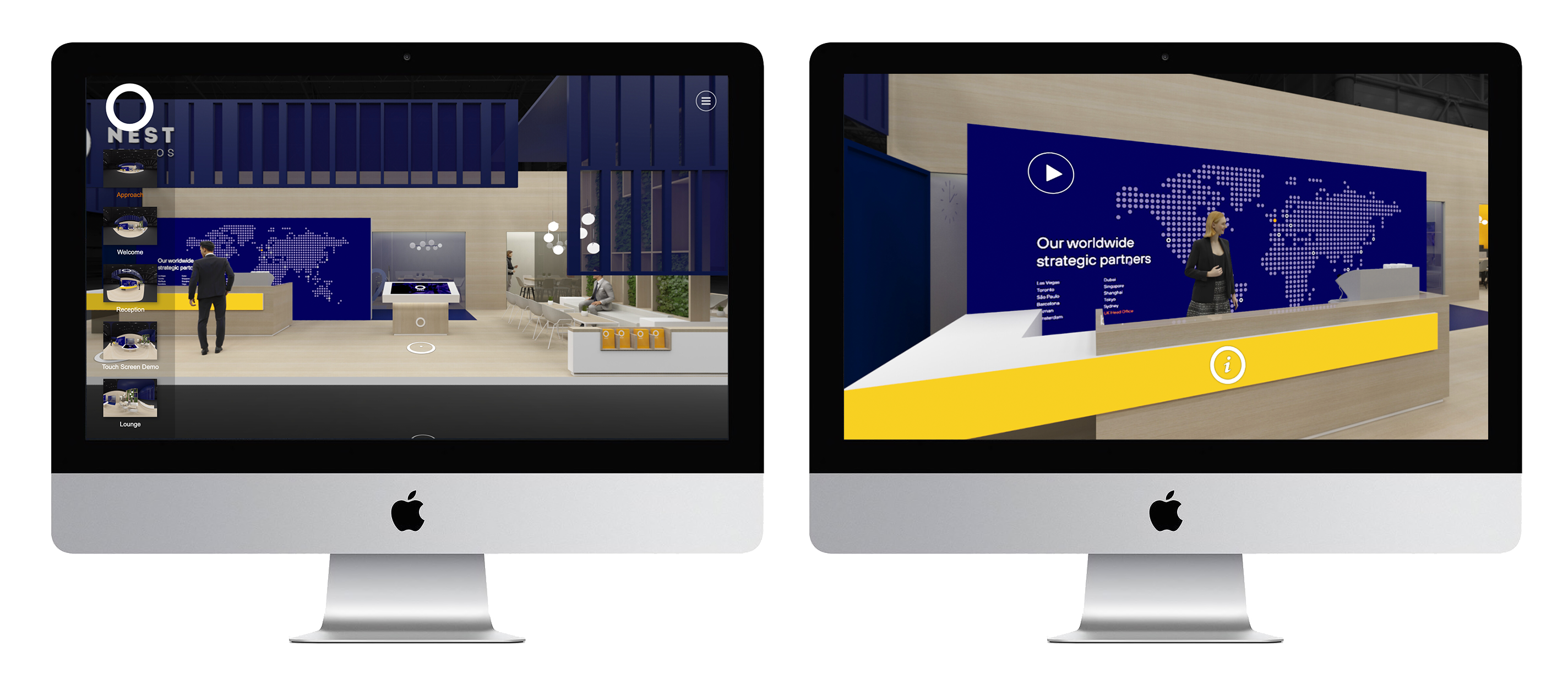 vStand 360
Our vStand 360 solution allows visitors to navigate through a virtual 360º representation of your stand environment. The stand is embedded on a website where visitors can gain all the information of a normal exhibition stand remotely. PDF's can be downloaded, live demonstrations and videos can be viewed as well as the benefit of optional add ons such as live chats and pre booked meetings. You can see an example here.
vStand XP
For more fully immersive 3D experience, vStand XP allows us to create a totally bespoke delegate experience. Live chat, interactive content and video calling are just some of the features we can add to your virtual stand. 
Interaction and ROI
Present innovative solutions and products via video content or live webinars.

Incorporate info points where visitors can request information or download PDF's.
Option to have the following add-ons:
Statistics packages that allow you to access all of the traffic data that is relevant to your exhibition stand including geolocation, active visitors and Content popularity.

Pre booked meetings

Text based chats
Virtual Conference/Events
Connect global audiences and maximise engagement with a virtual conference. Online events built to engage audiences from all over the world in one virtual venue as well as enabling exhibitors to interact and delegates to network through live interaction tools.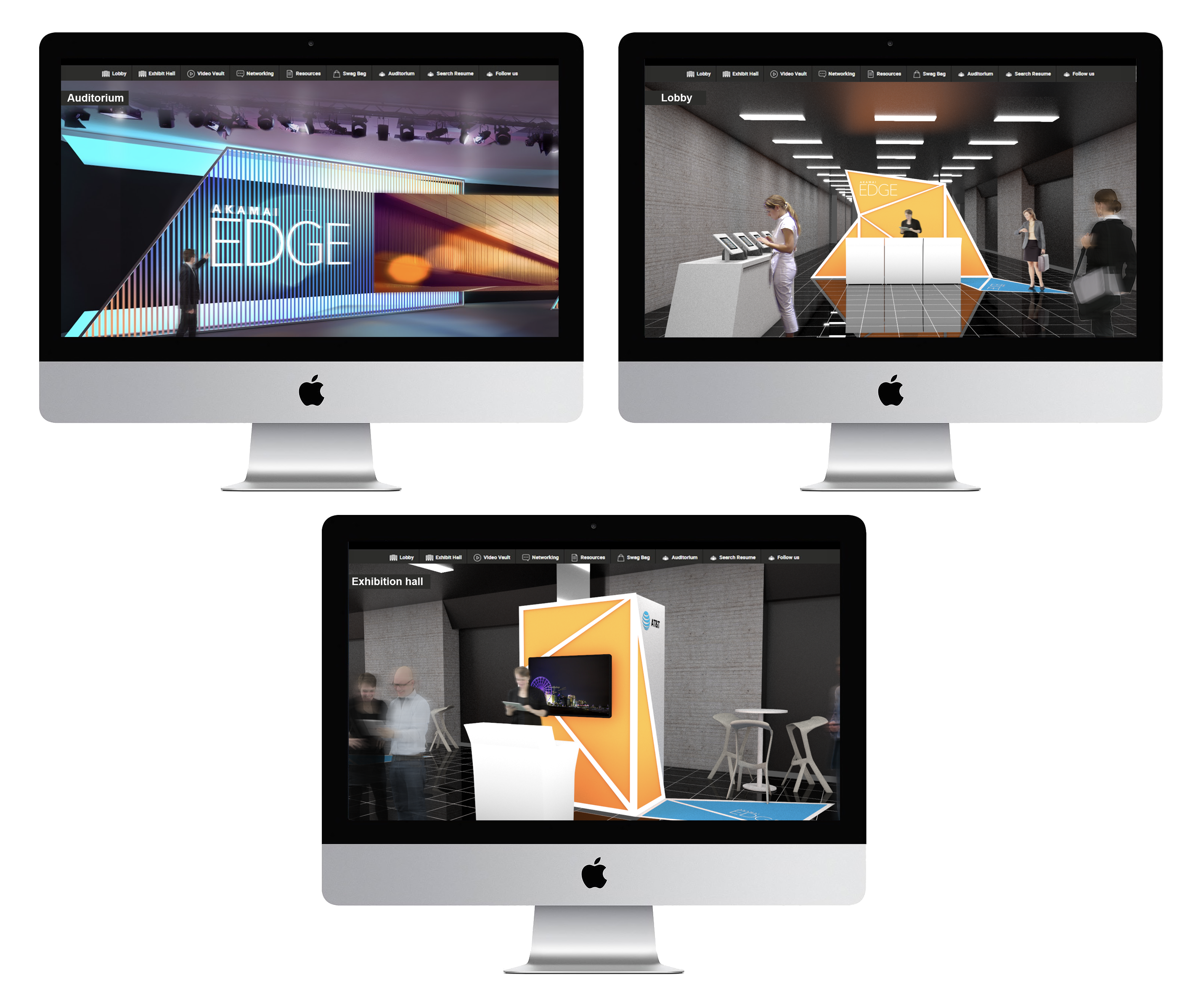 Event takes place within a tailored bespoke virtual environment and can incorporate branded spaces, such as lobbies, exhibition halls, auditoriums, live seminars and many more

The platform works without any downloads or plug-ins and will display on any device (mobile, tablet or desktop)

Intuitive to use and allows delegates to easily navigate their way around and start interacting.

Delegates can network through live interactive tools such as video, audio and text based chats.

Auditoriums can display on demand content as well as live streaming, keynote presentations, talks, webinars and Q&A's to further inform, educate and engage your delegates.

Exhibition hall simulates a live exhibitor zone. Custom Virtual Booths for each participating exhibitor or sponsor can be custom setup complete with branding, videos, documents, links and their own avatars where all their products and services are displayed. Delegates can then enquire further using our many other interactive features such as video, audio and text based chat and pre booked meetings

Assigned project manager assigned for the entirety of the project providing support and training.
Webinars and Presentations
Engage your audience on a more human level with an interactive, data-rich webinar and multimedia content platform. Captivate prospects with live, interactive webinars and get real-time insights from their behavior.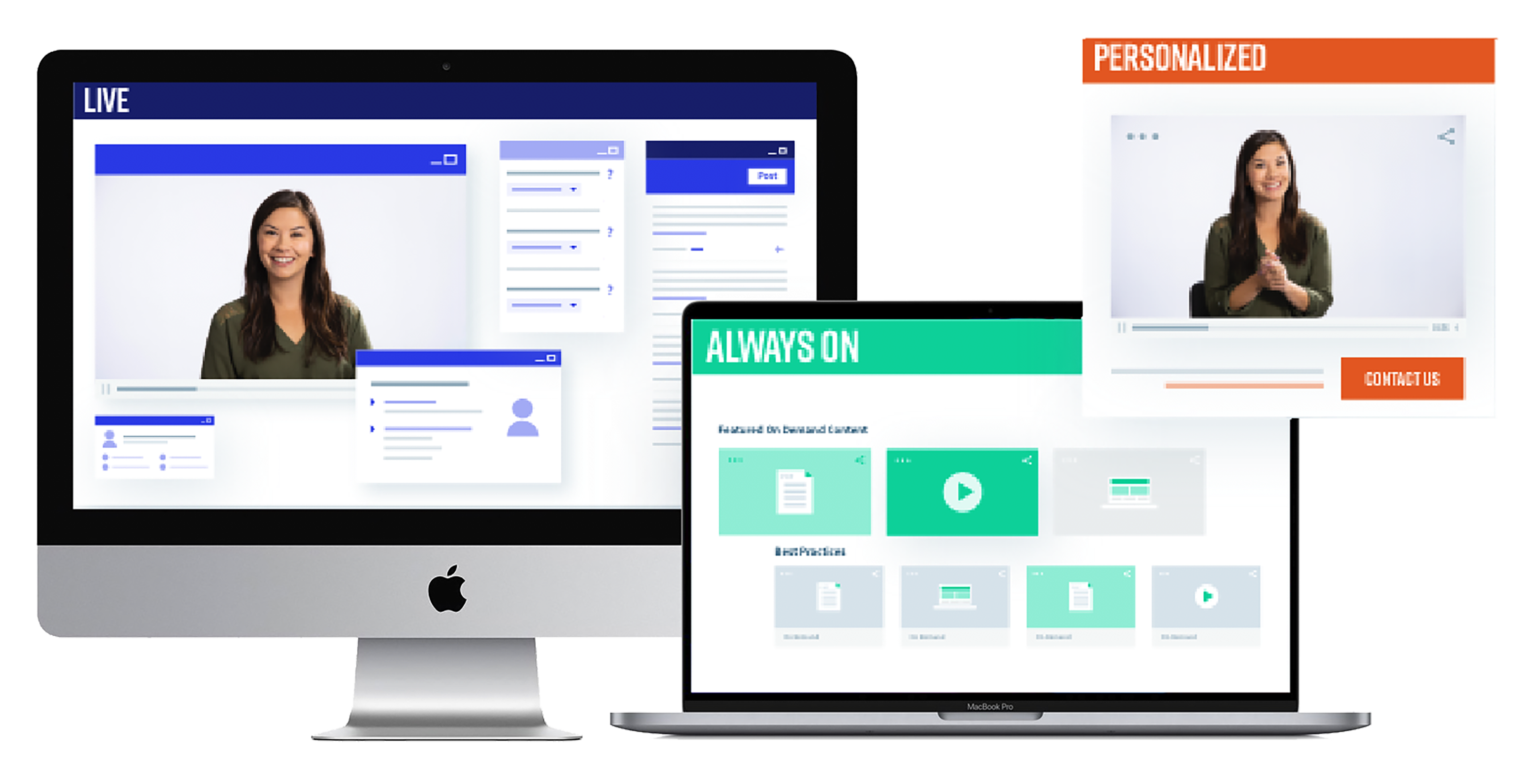 Engage delegates across the world with virtual webinars.

Live and always-on content to allow people to experience your message and content any time.

Capture audience behavior to turn engagement into actionable data.
If you would like to discuss in more detail about one of our solutions, please reach out to us via email virtual@neststudios.co.uk or +44 (0)1926 493 980.